Oscar Locksmith Supply Sdn. Bhd.
39, Jalan Austin Height 3,
Taman Mount Austin,
81100 Johor Bahru,
Johor, Malaysia.

+607-3613266

+607-3613266

RGN233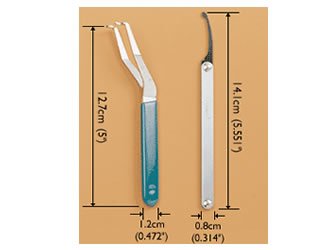 USED FOR:
This Tension Wrench Set is not a pick tool. It is consisting of one special tension tool and a turning tool. This tools is special designed for helping locksmith to open MIWA lock.
HOW TO USE:
¡ñ Use Y-type tension wrench first as a tension tool.
¡ñ As the lock been opened, use black needle tool to insert into MIWA cylinder to turn.
MATERIAL:
Y-Type Tension Wrench: made of high-quality spring steel.
Black Needle Tool: made of high quality hardened steel and excellent stainless steel handle.Help you and save much time to open MIWA lock.