Oscar Locksmith Supply Sdn. Bhd.
39, Jalan Austin Height 3,
Taman Mount Austin,
81100 Johor Bahru,
Johor, Malaysia.

+607-3613266

+607-3613266

RGN230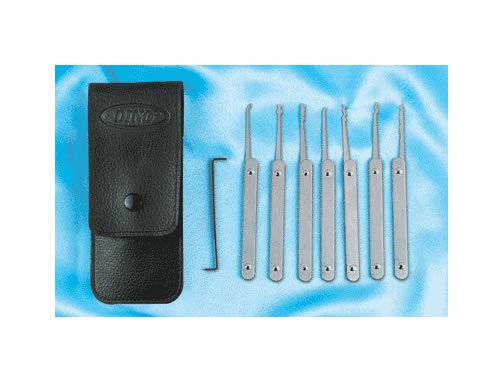 FEATURE:
‧ This pick set contains 7 most popular pick blade instruments and one tension tool and comes with a excellent pick case which can be put on shirt pocket.
‧ It can be woen on the belt very easily.
‧ Blade: The best flexibility.
MATERIAL
:
‧ Handle:Polished Stainless Steel.
‧ Blade:High quality hardened spring steel.
‧ Blade Finishing:Each blade through polish process then excellent chrome finishing. Weight:127 grams (one full set)