Oscar Locksmith Supply Sdn. Bhd.
39, Jalan Austin Height 3,
Taman Mount Austin,
81100 Johor Bahru,
Johor, Malaysia.

+607-3613266

+607-3613266

F2
Remote Control --- Jelmoli Brand - Fix code ---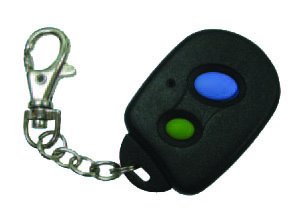 Length: 50.70mm
Width: 32.60mm
Height: 11.50mm
Battery Type: 23A
Without Jumper
Do It Yourself (DIY)
Remote Controller Duplicator
suitable for Fix code Auto gate & Fix code car's remote controller.
Duplicate Instructions
1.Hold the original(old) transmitter and new transmitter head to head or back to back .
2.Press the first button of original(old) transmitter and first button of new transmitter,
hold until new transmitter blue LED bulb blinking.
3. Now release both buttons, the first button has been duplicated from the original transmitter to new transmitter completely
4.Repeat steps 1,2 & 3 to copy other buttons.
5.The frequency was pre-set at 315mhz for fix code system or proton cars original remote controller ,immediately in use after successful duplicated.
6.If failure to duplicate the remote controller ,please hold the two buttons together at the same time until the Blue LED blinking for eraser the memory .Now the remote controller is in blank memory ,you can try to duplicate again.